Three Weeks in May Recreation (2014)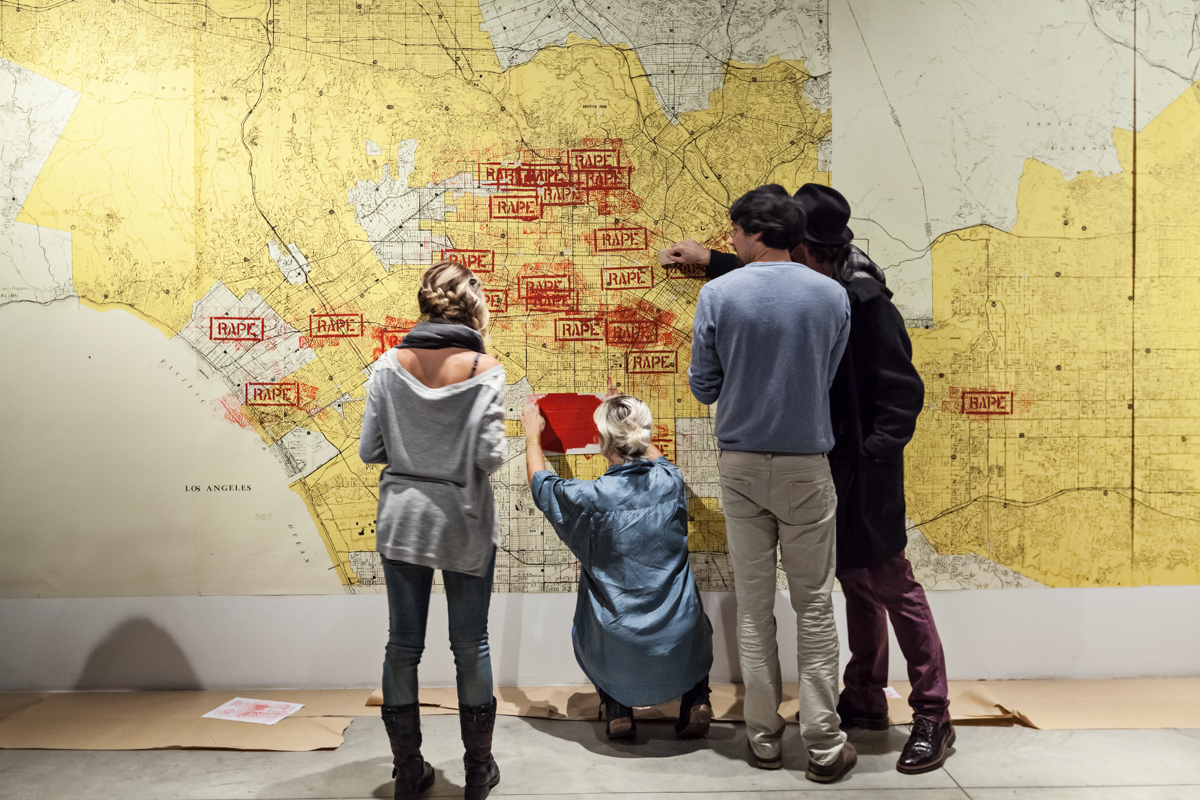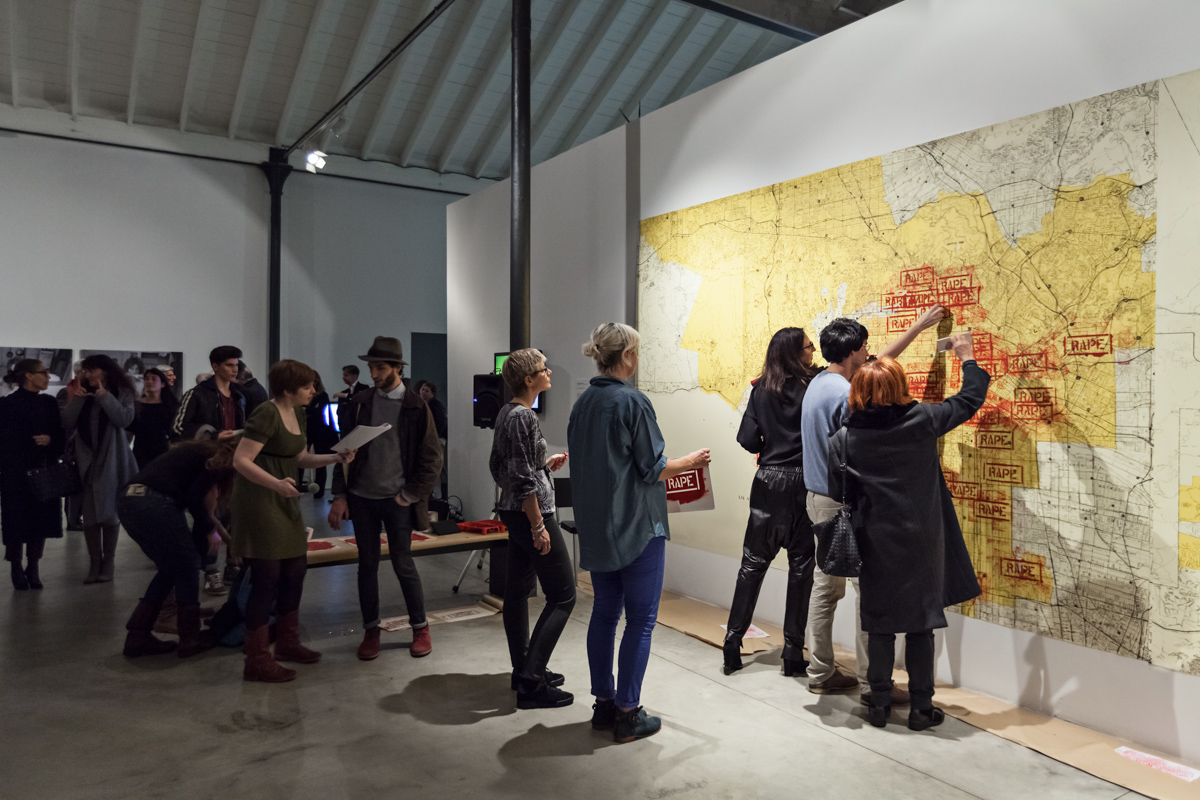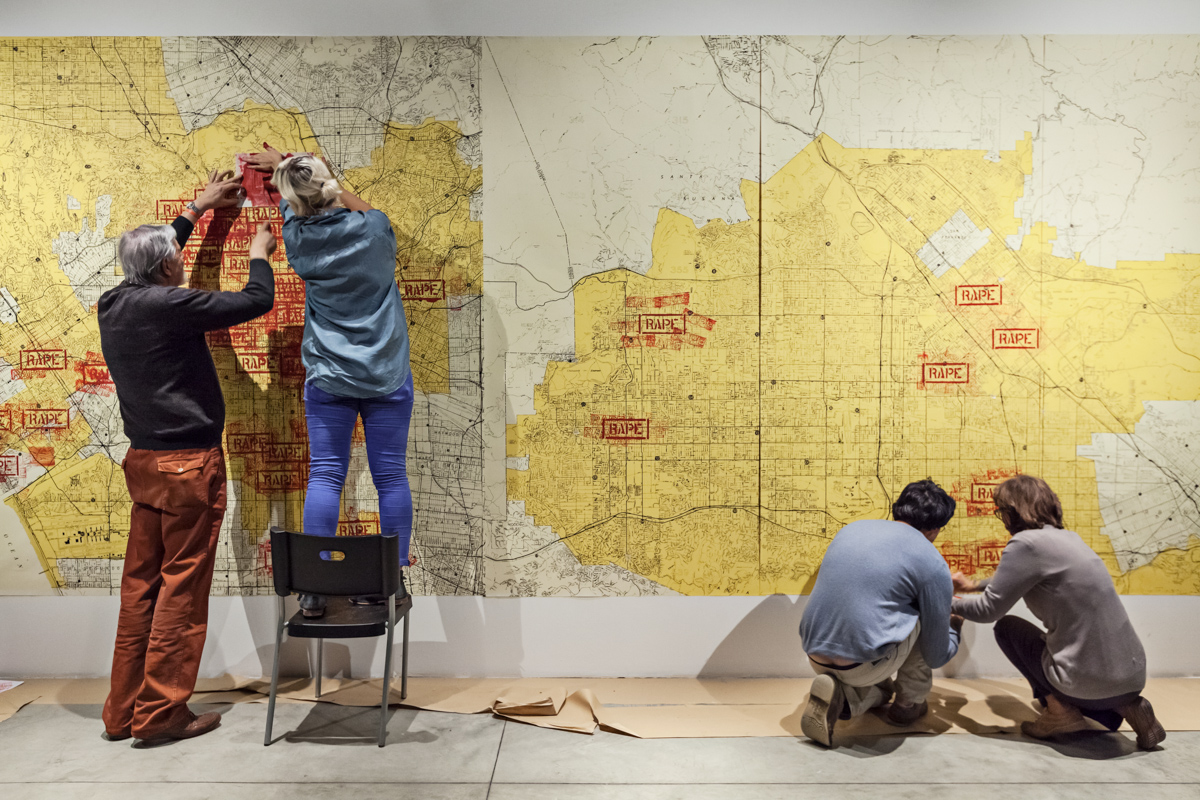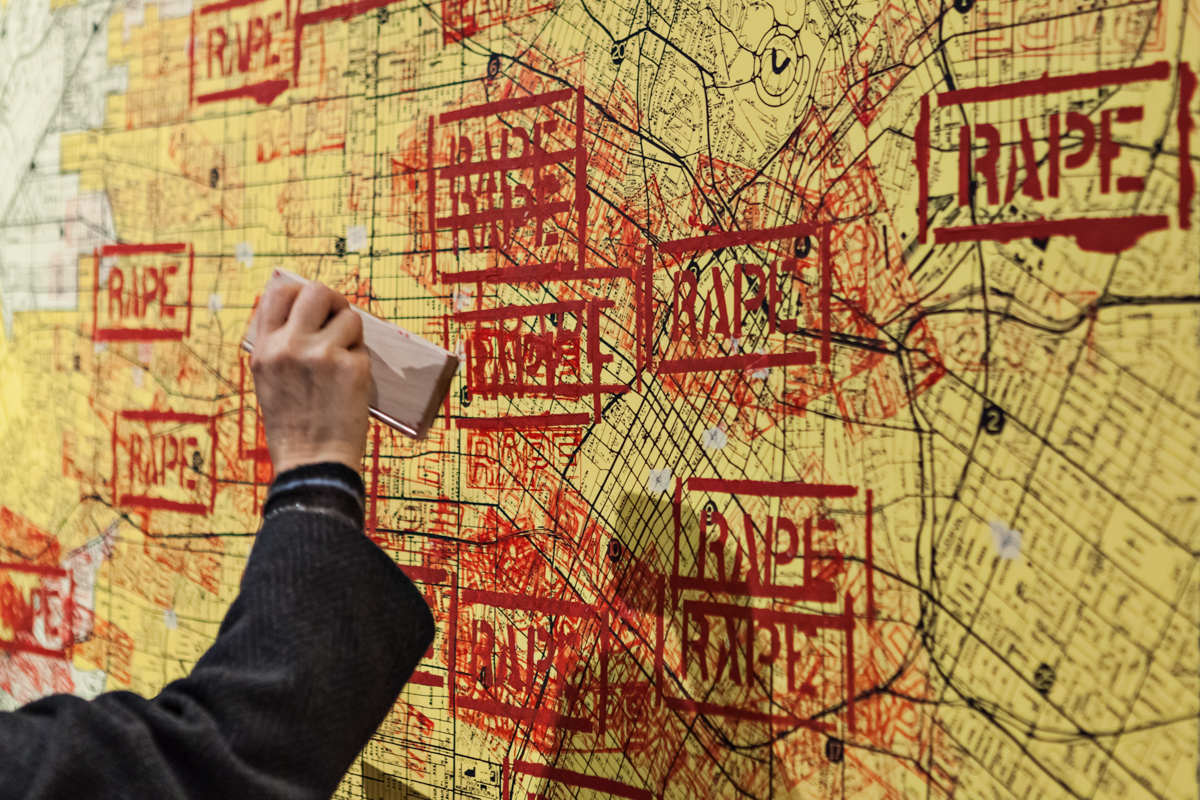 For her exhibition at Museo Pecci Milano, Lacy created a partial reenactment of Three Weeks in May (1977), her seminal three-week series of private conversations and public performances on the topic of rape in Los Angeles, California. A central component of this work was the Los Angeles map, installed near City Hall, upon which Lacy marked the location of daily police reports of rape. The Milan work took place over three days, during which Italian feminists, art students and museum guests marked new maps using the original 1977 police reports. On the first day, members of the press stood by while students from Nuova Accademia di Belle Arti Milano (NABA) indicated approximately 20 rape locations in a solemn ceremony where actual LA police reports were read aloud. Each location was branded with a stencil and red paint symbolizing the actual crime. These actual reports were then surrounded by multiple stamps representing the estimated numbers of unreported rapes—believed at the time to be nine unreported for every one that was reported.
The next night, audiences attending Lacy's exhibition opening were invited to participate. Men, women and children took turns applying marks and reading aloud police reports translated into Italian. A final action took place the following morning when journalists from the Italian media, activist groups and NABA students completed the report marking, then discussed their experiences of gender representation in Italian culture. The newly marked maps remained on display for the duration of the exhibition as a vivid reminder of the continuing scale of this social issue and in commemoration of the International Day for the Elimination of Violence against Women on November 25, 2014.
Performed with Megan Steinman, Franziska Rauh, and students of the Nuova Accademia di Belle Arti di Milano. Images by OKNO Studio and Zeno Zotti.
After the exhibition opening, Suzanne made a performance in collaboration with Gianluigi Colin of Corriere della Sera's La Lettura magazine: a list of femicide victims names from the past year in Italy was read aloud before a small audience in the salon of the Corriere's Milan headquarters while Suzanne stamped the locations of these crimes across a map of Italy. The newly created map was published as the cover of La Lettura for the International Day for the Elimination of Violence against Women, and a video posted on CorriereTV.